Page updated: 06.11.2014
Manufactured: 1960
First Flight: 10.17.1960
Delivered: 11.24.1960
_______________________________________________________________________________________________________________________________
N1234X
Pillsbury Company (11.24.1960 to 00.00.0000)
Fico Leasing Company (06.00.1971 to 00.00.0000)
Pillsbury Leasing (leased 06.00.1971 to 00.00.0000)
Midair Collision
On March 16, 1961, two airplanes collided just 75 feet above the Pompano Beach Air Park.  The collision occurred as a twin-engine Grumman Gulfstream owned by the Pillsbury Company was approaching the runway and sheared off the top of a Piper Cub flying below. The pilot and co-pilot of the Piper Cub were killed; the passengers and crew of the Gulfstream were shaken up, but survived.
00.00.0000 (?) G-159 H.R.M.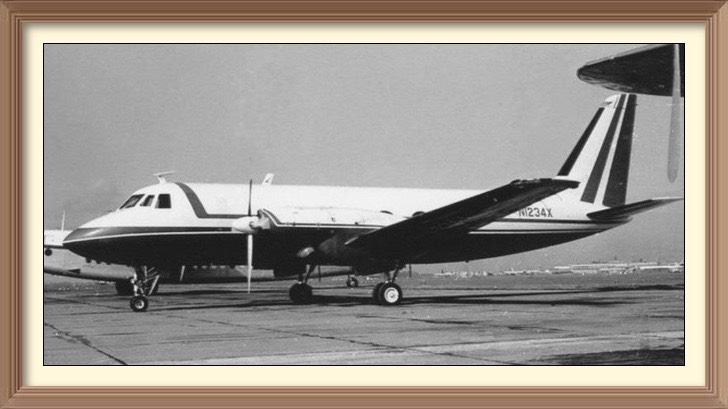 00.00.1960's (?) G-159 H.R.M.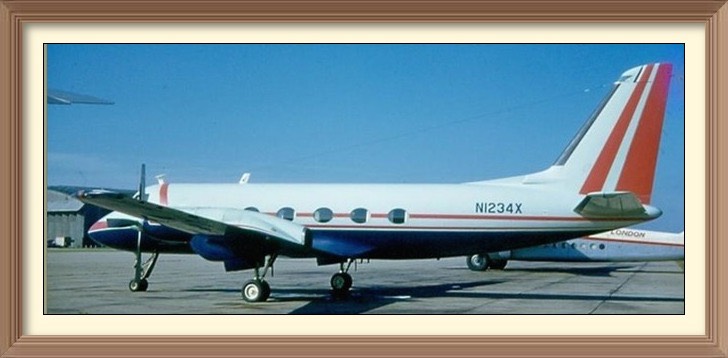 06.00.1976 (?) courtesy of Tom Singfield collection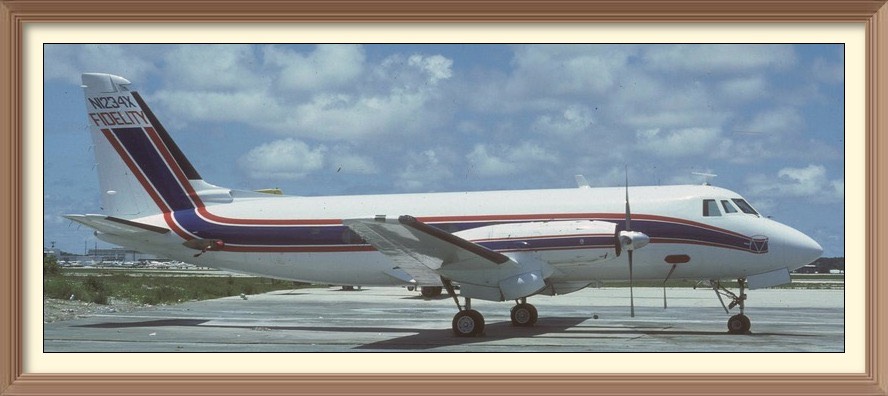 _______________________________________________________________________________________________________________________________
N429X
Weatherford Lambs Insurance Company (00.00.1975 to 00.00.0000)
Omni International Corporation (06.00.1976 to 00.00.0000)
_______________________________________________________________________________________________________________________________
N428W
Worldwide Leasing Equipment Leasing Corporation (07.00.1977 to 000.00.0000)
_______________________________________________________________________________________________________________________________
N9MH
Murchison Brothers (Leased 00.00.1978 to 00.00.0000)
_______________________________________________________________________________________________________________________________
N27L
Murchison Brothers (00.00.1979 to 00.00.0000)
_______________________________________________________________________________________________________________________________
N9446E
First National Bank of Toledo (10.00.1981 to 00.00.0000)
_______________________________________________________________________________________________________________________________
N118LT
First National Bank of Toledo (re-reg. 08.00.1982 to 00.00.0000)
United Financial Corporation (12.00.1984 to 
Charles E. Easterling Jr. (10.00.1985 to 00.00.0000)
Chaparral Airlines (04.28.1987 to 07.24.1991)
Removed From service by 1989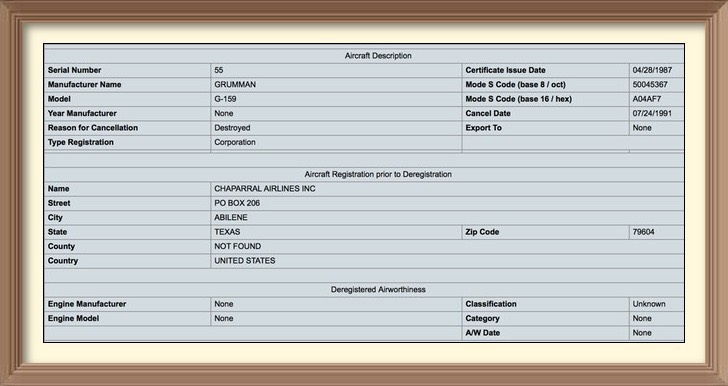 03.00.1983 (KMIA) courtesy of Bob Garrard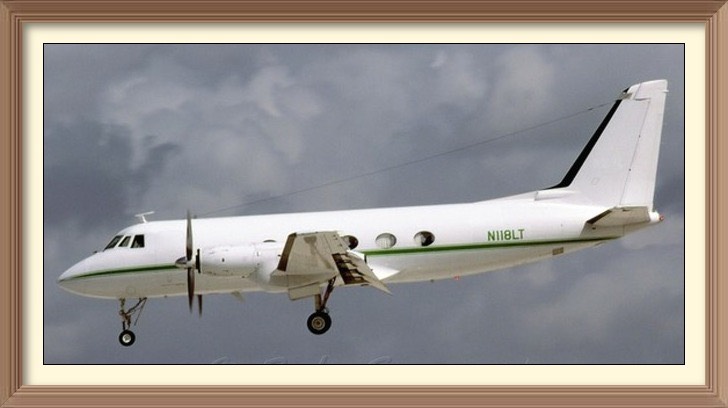 _______________________________________________________________________________________________________________________________
STATUS
Scrapped soon after 1991
_______________________________________________________________________________________________________________________________